Allison Island
The neighborhood of Allison Island in North Miami Beach in the Indian Creek Waterway, just south of Normandy Isles, between the La Gorce Neighborhood and North Miami Beach. It's divided by 63rd street – to the south of the island are townhouses and condos and to the north are beautiful waterfront homes. A very private island with access to Biscayne Bay, it is one of Miami's most desirable neighborhoods. Though first developed in the 1920's, most homes are now contemporary or modern. Looking for privacy, inspiring bay views and proximity to the beach? This is your new home.
Switch neighborhoods
Recent Listings
Miami Beach FL, 33141
4 Beds
|
$ 18,000
Miami Beach FL, 33141
3 Beds
|
$ 1,925,000
NEIGHBORHOOD MAP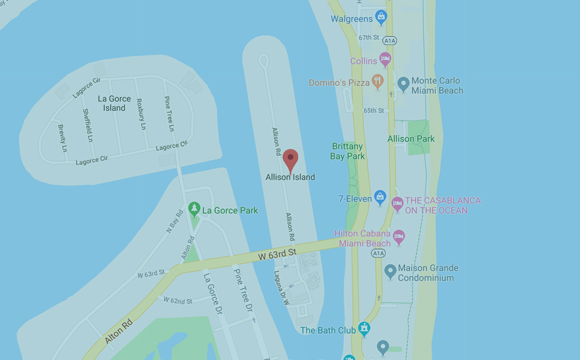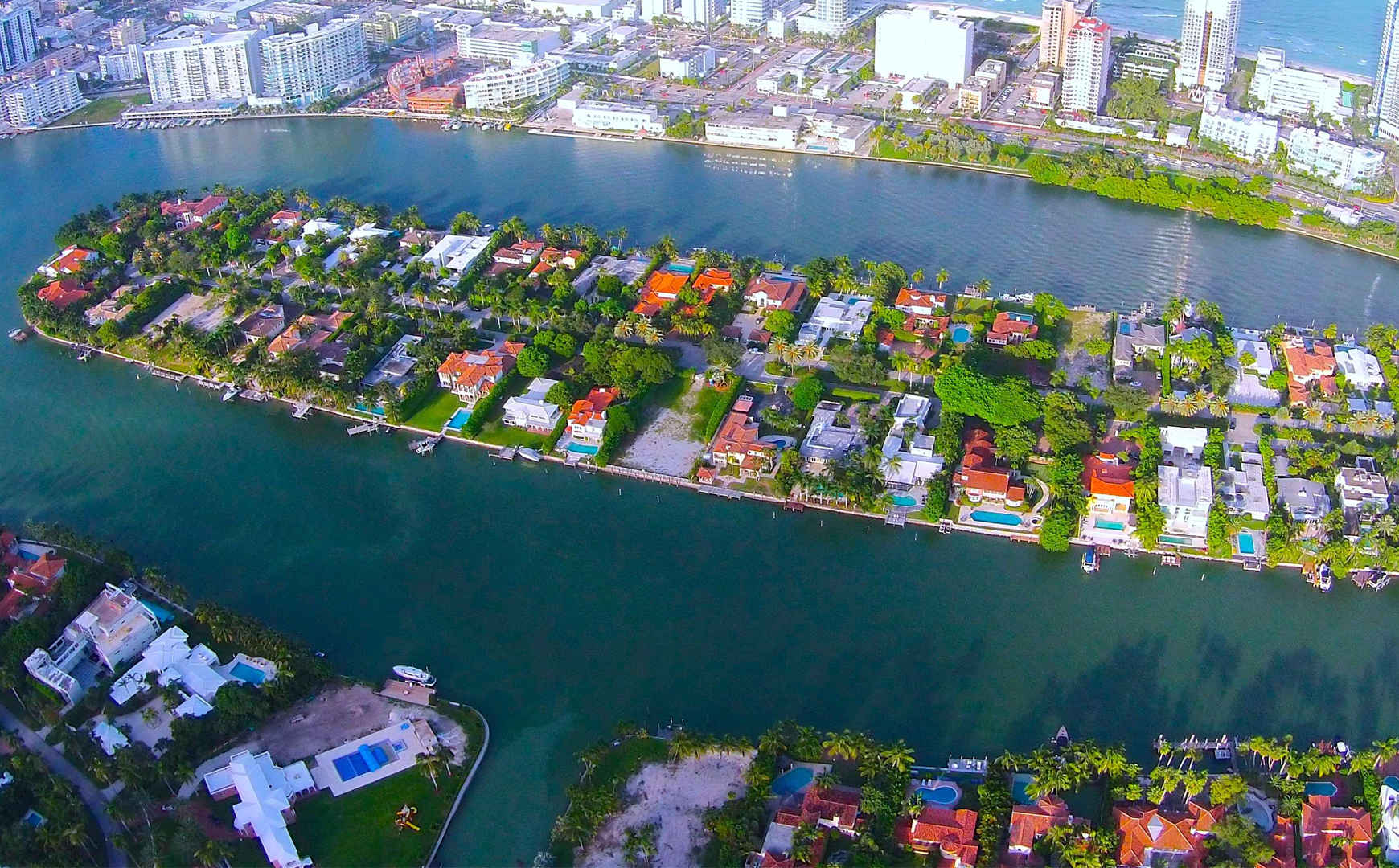 14

Available Sales

9

Available Rentals

6

Recent Sales
Showing 1 to 14 of 14 Properties.
Address
Price
%/$
Beds
Baths
Size
$/SF
DOM
&nbsp
Miami Beach FL, 33141
$21,900,000
0%
6 beds
4 Baths
5,570 SF
$3,932/SF
73
INDIAN CREEK SUB
Built 1940
Miami Beach FL, 33141
$17,500,000
-7.65%
6 beds
9 Baths
7,000 SF
$2,500/SF
217
INDIAN CREEK SUB
Built 2021
Miami Beach FL, 33141
$14,950,000
-6.53%
5 beds
6 Baths
5,082 SF
$2,942/SF
81
INDIAN CREEK SUB
Built 1991
Miami Beach FL, 33141
$9,500,000
-9.52%
7 beds
7 Baths
3,558 SF
$2,670/SF
94
INDIAN CREEK SUB
Built 1937
Miami Beach FL, 33141
$9,400,000
-6.93%
6 beds
4 Baths
3,546 SF
$2,651/SF
92
INDIAN CREEK SUB
Built 1934
Miami Beach FL, 33141
$8,750,000
0%
5 beds
5 Baths
4,035 SF
$2,169/SF
30
INDIAN CREEK SUB
Built 1948
Miami Beach FL, 33141
$6,200,000
-11.43%
5 beds
6 Baths
4,574 SF
$1,355/SF
274
AQUA AT ALLISON ISLAND
Built 2005
Miami Beach FL, 33141
$4,695,000
0%
5 beds
5 Baths
4,069 SF
$1,154/SF
35
AQUA AT ALLISON ISLAND
Built 2005
Miami Beach FL, 33141
$4,000,000
0%
5 beds
7 Baths
4,391 SF
$911/SF
177
Miami Beach FL, 33141
$2,950,000
0%
3 beds
4 Baths
2,343 SF
$1,259/SF
221
Miami Beach FL, 33141
$2,495,000
-10.73%
2 beds
5 Baths
2,235 SF
$1,116/SF
238
Miami Beach FL, 33141
$2,125,000
0%
2 beds
4 Baths
2,149 SF
$989/SF
94
Chatham at Aqua Condo
Built 2004
Miami Beach FL, 33141
$1,995,000
0%
3 beds
3 Baths
1,862 SF
$1,071/SF
70
GORLIN AT AQUA CONDO
Built 2004
Miami Beach FL, 33141
$1,925,000
0%
3 beds
4 Baths
2,203 SF
$874/SF
21
Aqua Allison Island
Built 2004
NEIGHBORHOOD MAP