El Portal
The Village of El Portal is a small village tucked away in a small forest. The neighborhood is roughly bounded by West Little River to the south,  Miami Shores to the north and east, and Miami to the west. Mediterranean inspired architecture hidden by the thick greenery and tall oak and poinsettia trees, making it one of Miami's most undetectable – but beautiful – neighborhoods. A tiny bit isolated from from the hustle and bustle, it's a quick 2-minute ride to food and entertainment you will find in Miami Shores and West Little River. If you like being incognito, and want to be surrounded by nature, El Portal awaits.
Switch neighborhoods
Recent Listings
El Portal FL, 33150
3 Beds
|
$ 895,000
El Portal FL, 33150
4 Beds
|
$ 1,780,000
NEIGHBORHOOD MAP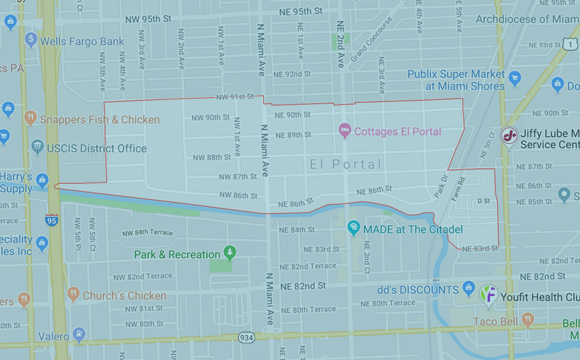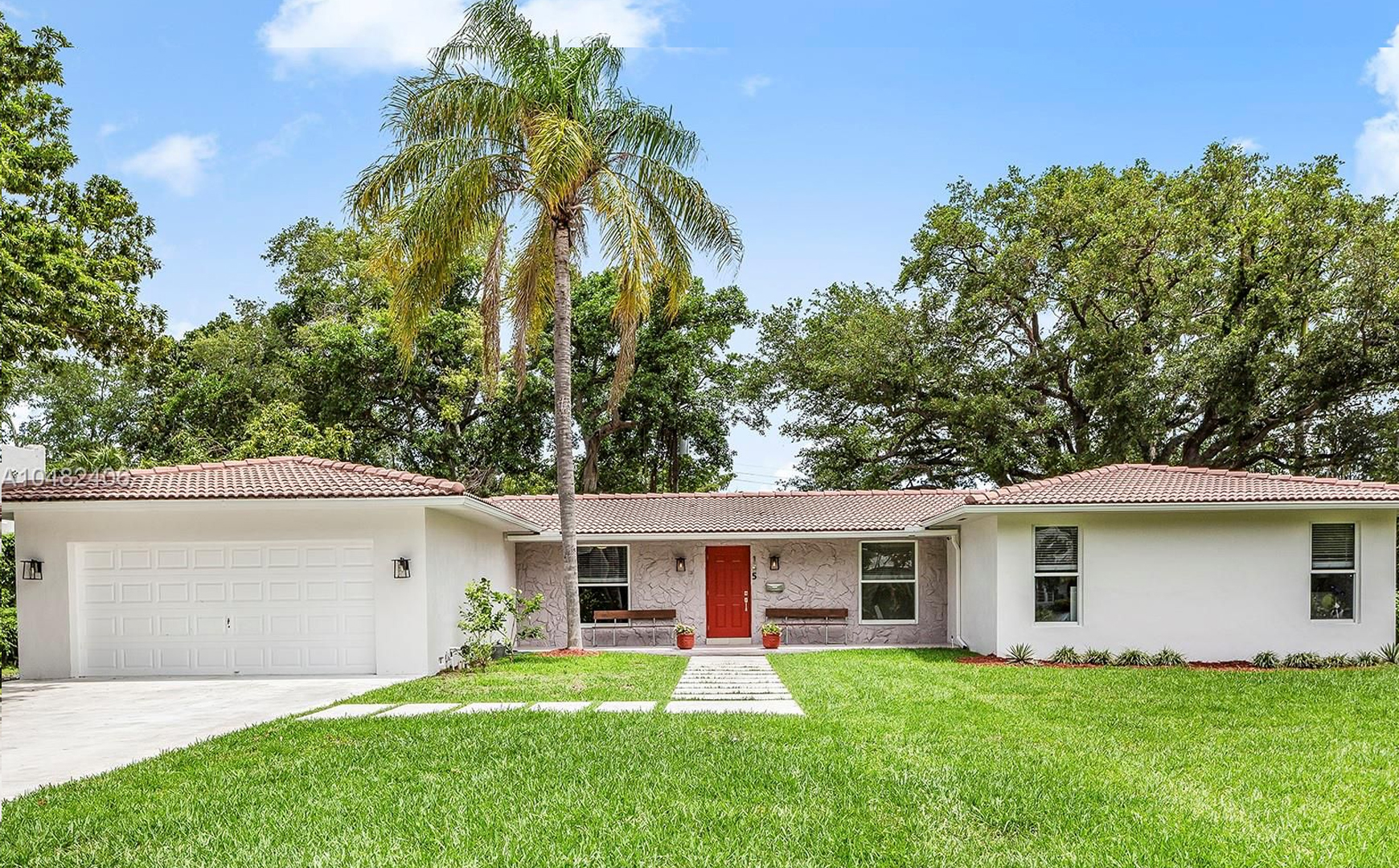 11

Available Sales

9

Available Rentals

29

Recent Sales
Showing 1 to 11 of 11 Properties.
Address
Price
%/$
Beds
Baths
Size
$/SF
DOM
&nbsp
El Portal FL, 33150
$2,390,000
-4.4%
4 beds
4 Baths
2,942 SF
$812/SF
30
El Portal FL, 33150
$1,995,000
-2.68%
4 beds
3 Baths
2,898 SF
$688/SF
31
El Portal FL, 33150
$1,780,000
0%
4 beds
4 Baths
2,132 SF
$835/SF
4
El Portal FL, 33150
$1,615,000
0%
3 beds
2 Baths
1,519 SF
$1,063/SF
234
El Portal FL, 33138
$1,399,000
-0.07%
3 beds
4 Baths
2,223 SF
$629/SF
147
EL PORTAL SEC 7
Built 2003
El Portal FL, 33138
$1,279,000
0%
3 beds
3 Baths
1,287 SF
$994/SF
31
SHERWOOD FOREST
Built 1955
El Portal FL, 33138
$1,174,000
-6.08%
3 beds
3 Baths
n/a
n/a
53
El Portal FL, 33138
$1,095,000
-10.61%
3 beds
3 Baths
1,904 SF
$575/SF
221
EL PORTAL SEC 2
Built 2020
El Portal FL, 33138
$1,095,000
-1.35%
3 beds
2 Baths
1,199 SF
$913/SF
156
EL PORTAL SEC 7
Built 1950
El Portal FL, 33150
$1,000,000
-4.76%
3 beds
2 Baths
2,024 SF
$494/SF
36
El Portal FL, 33150
$895,000
0%
3 beds
2 Baths
1,146 SF
$781/SF
3
NEIGHBORHOOD MAP