Morningside
Morningside is a beautiful, historic sub-neighborhood of the Upper East Side neighborhood of Miami. Centrally located, it runs from NE 50th Terrace to NE 62nd Street east of Biscayne Boulevard. This affluent enclave has wide medians, tree-lined streets and homes with large lots. In it you will find diverse examples of the 1920's and 30's most popular architecture, from Mediterranean Revival to Mission Style to Art Deco. It is wonderfully warm, eclectic and thoughtfully designed for families and retirees – which makes it one of Miami's most desirable addresses.
Switch neighborhoods
Recent Listings
Miami FL, 33138
1 Beds
|
$ 1,900
Miami FL, 33137
5 Beds
|
$ 2,799,999
NEIGHBORHOOD MAP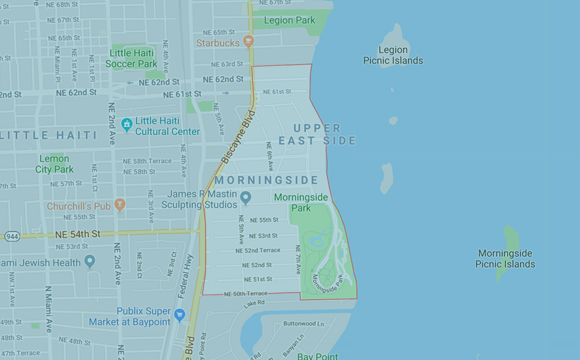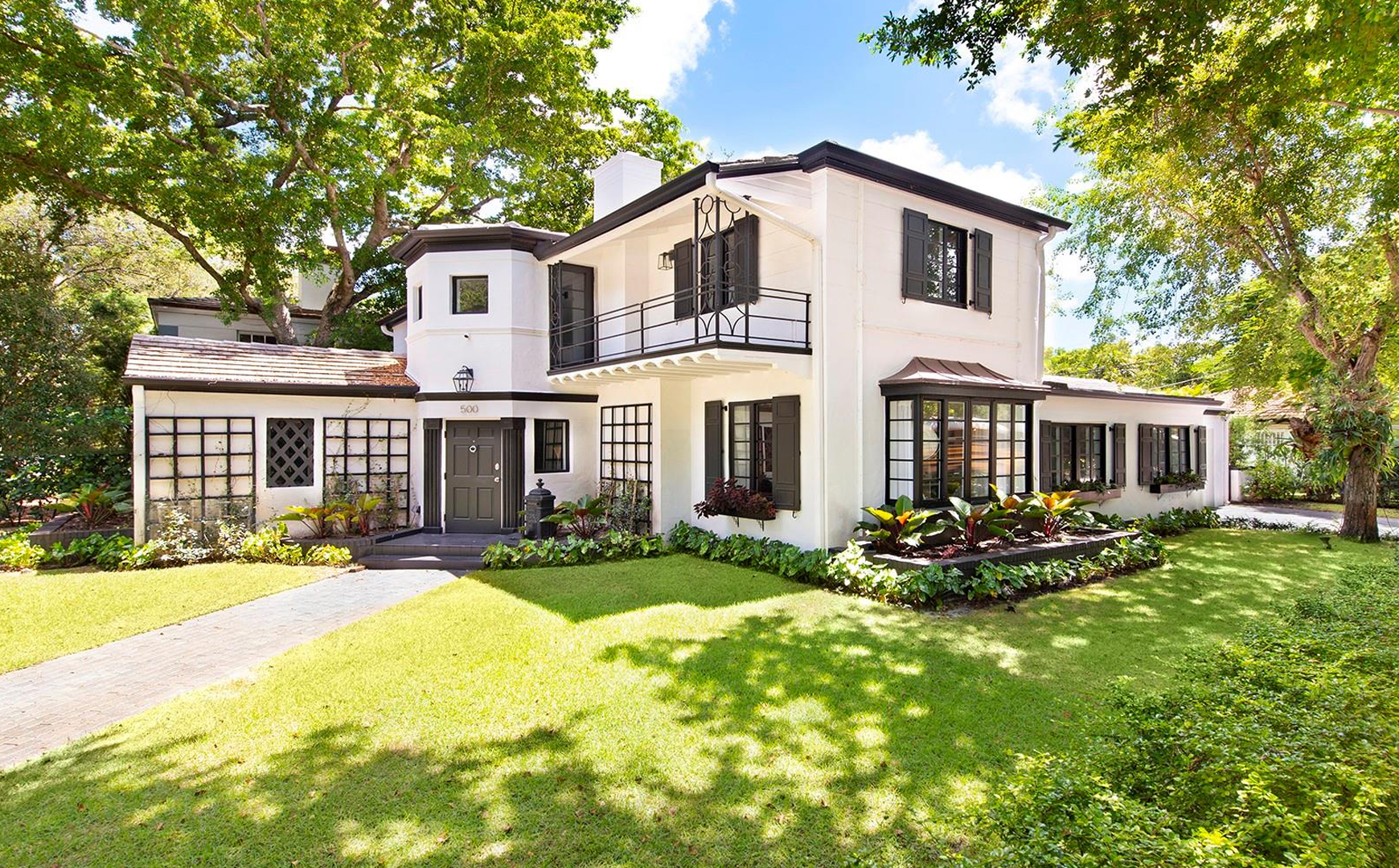 11

Available Sales

5

Available Rentals

50

Recent Sales
Showing 1 to 11 of 11 Properties.
Address
Price
%/$
Beds
Baths
Size
$/SF
DOM
&nbsp
Miami FL, 33137
$13,750,000
0%
5 beds
7 Baths
5,229 SF
$2,630/SF
123
Miami FL, 33137
$2,799,999
0%
5 beds
6 Baths
3,823 SF
$732/SF
3
Miami FL, 33137
$1,500,000
0%
3 beds
2 Baths
n/a
n/a
137
BAYSHORE PLAZA UNIT NO 4
Built 1951
Miami FL, 33137
$1,349,000
-1.89%
3 beds
4 Baths
3,179 SF
$424/SF
122
THE FLATS AT MORNINGSIDE
Built 1973
Miami FL, 33137
$900,000
12.5%
1 beds
2 Baths
1,062 SF
$847/SF
1233
PARAISO BAY CONDO
Built 2018
Miami FL, 33137
$690,000
-6.76%
1 beds
2 Baths
1,004 SF
$687/SF
1264
Miami FL, 33138
$605,000
0%
2 beds
2 Baths
1,179 SF
$513/SF
137
Miami FL, 33138
$550,000
0%
2 beds
2 Baths
990 SF
$556/SF
11
NIRVANA CONDO NO TWO COND
Built 1972
Miami FL, 33137
$280,000
7.69%
2 beds
1 Baths
608 SF
$461/SF
32
Miami FL, 33138
$240,000
0%
1 beds
1 Baths
723 SF
$332/SF
11
NIRVANA CONDO NO TWO COND
Built 1972
Miami FL, 33137
$225,000
4.65%
1 beds
1 Baths
519 SF
$434/SF
32
NEIGHBORHOOD MAP