Sunset Islands
The Sunset Islands is a community west of Miami Beach named after the magnificent sunsets residents are treated to every evening. There are 4 islands – Sunset I, II, III and IV – which depending on which island you want to visit, are accessible off North Bay Road by either 29th Street (northernmost islands) or 20th Street (southernmost islands). The first houses were built in the late 1920's, but most have been updated, and currently you'll see everything from classic Mediterranean to Modern architecture. Beautiful, tranquil and close-knit, the Sunset Islands is a great neighborhood to raise or anchor a family.
Switch neighborhoods
Recent Listings
Miami Beach FL, 33140
4 Beds
|
$ 28,000
Miami Beach FL, 33140
5 Beds
|
$ 35,000
NEIGHBORHOOD MAP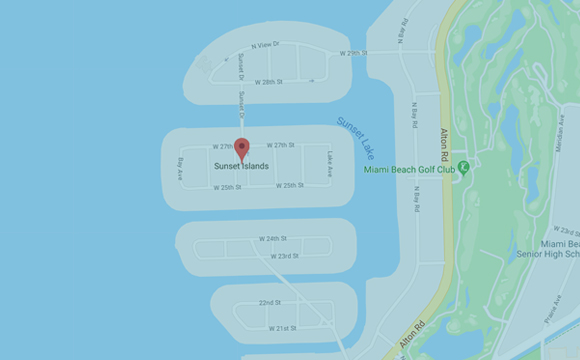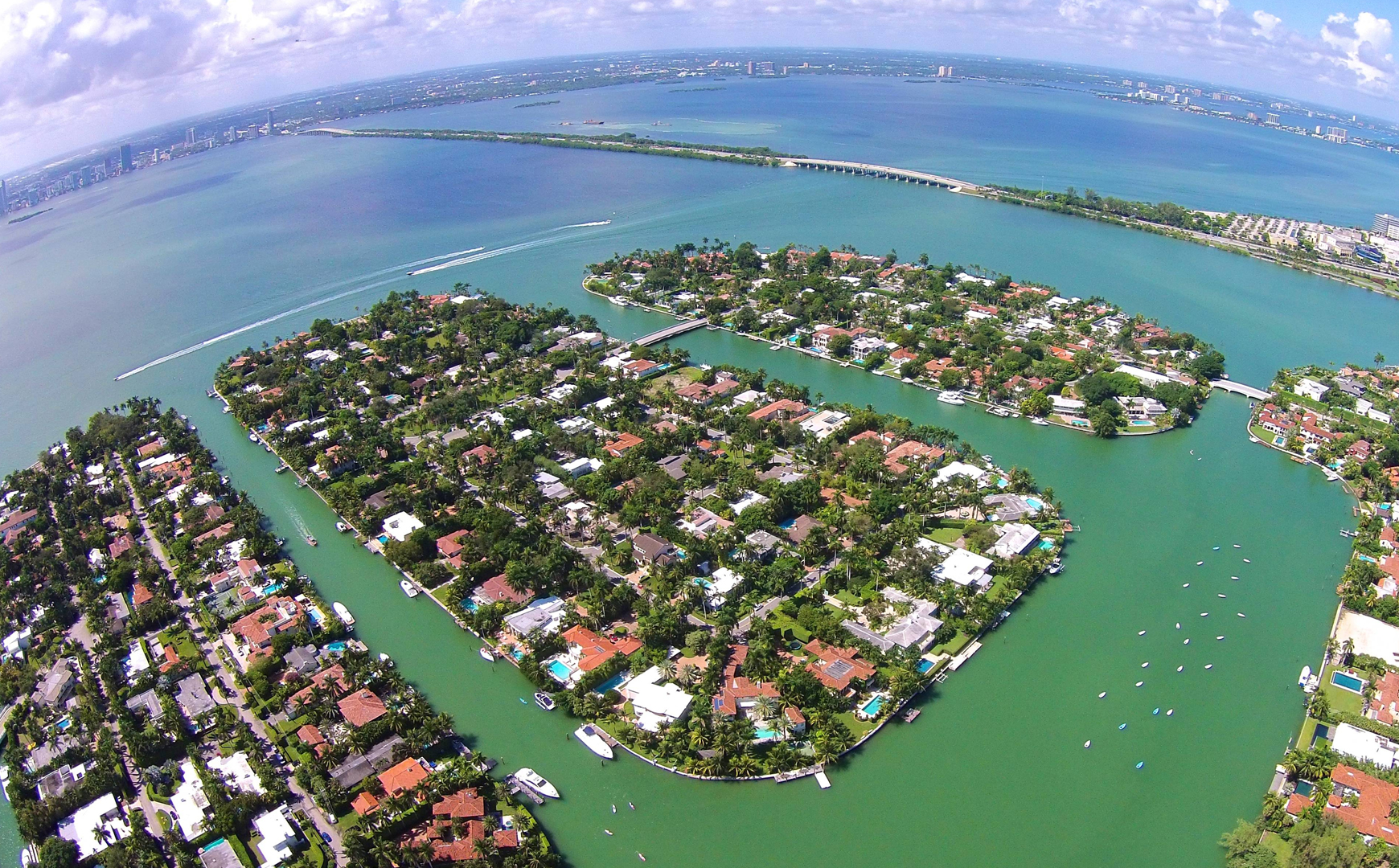 6

Available Sales

4

Available Rentals

8

Recent Sales
Showing 1 to 6 of 6 Properties.
Address
Price
%/$
Beds
Baths
Size
$/SF
DOM
&nbsp
Miami Beach FL, 33140
$27,900,000
-6.69%
5 beds
6 Baths
6,096 SF
$4,577/SF
389
Sunset Lake Ext
Built 1951
Miami Beach FL, 33140
$13,975,000
40.1%
6 beds
8 Baths
4,638 SF
$3,013/SF
998
SUNSET LAKE EXTENSION
Built 2007
Miami Beach FL, 33140
$10,900,000
-9.17%
6 beds
7 Baths
4,441 SF
$2,454/SF
70
SUNSET ISLANDS-ISLAND NO 1
Built 2016
Miami Beach FL, 33140
$10,850,000
0%
5 beds
7 Baths
4,625 SF
$2,346/SF
67
SUNSET ISLANDS-ISLAND NO
Built 1938
Miami Beach FL, 33140
$9,500,000
0%
4 beds
5 Baths
2,829 SF
$3,358/SF
226
SUNSET ISLANDS-ISLAND NO
Built 1941
Miami Beach FL, 33140
$5,990,000
-3.39%
4 beds
5 Baths
2,376 SF
$2,521/SF
368
SUNSET ISLAND-ISLAND NO 2
Built 1945
NEIGHBORHOOD MAP